LIVE EVENT!
Agenda will bring key information from renowned Navy Organizations
Get long-awaited updates "LIVE" from:
CLICK HERE TO VIEW THE VENUE LAYOUT
Presentation of this years
LASSWELL FLEET AWARD WINNERS
There will be opportunities for networking and engagement with many of this year's speakers
COVID responsible precautions will be adhered to – Certification of vaccination & card verification will be required
Conference Registration
INDUSTRY
$399 – Oct. 16 – 25
$450 – At the Door
GOVERNMENT
Free Registration
$50 for Food & Beverage Option
IMPORTANT MESSAGE!!!
By registering for the NDIA San Diego Defense and Industry Fall Forum 2021, I hereby accept the NDIA Assumption of the Risk and Waiver of Liability Relating to Coronavirus/COVID-19. PLEASE CLICK HERE TO READ THE FULL STATEMENT.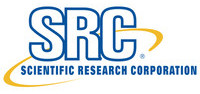 Forum Venue
Beautifully remodeled Town and Country Resort
Conveniently located in Hotel Circle – next door to the Handlery where AFCEA is holding its Symposium 28-29 Oct 2021
Take a Virtual Tour Here of the Town and Country's – you'll LOVE the new look!!! (link coming soon)
Please click here for the hotel amenities & cancellation policy.